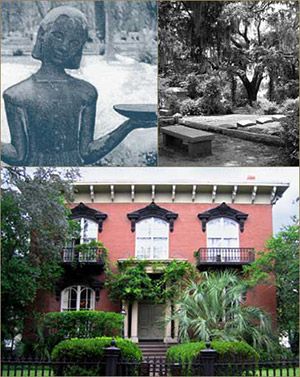 Truth is truly stranger than fiction. Who would have thought that a story about characters in a sleepy little southern town would have created such a stir?
Tour Highlights: Unique walking tour based on the best selling novel, Midnight in the Garden of Good and Evil, A Savannah Story.
See the sights made famous by this novel which became an International Phenomenon.
Rated by Walking Magazine as "One of the 10 Best Walking Cities in America."
Shocking soirees. Scandalous affairs. Don't let the Southern charm fool you.
Even the rumors whispered beneath dripping Spanish moss are enough to make a man blush – and it's all true! Just another day in this eccentric city…. The Savannah Walks is proud to present A Walk through Midnight, a saunter through the pages of John Berendt's runaway bestseller, Midnight in the Garden of Good and Evil.
If you love gossip, you'll love this tour! Book your walk today!
As sure as a gun, there are some factors you have to regard about your health. Sometimes people who take recreational drugs like amphetamines find it difficult to get an erection and turn to erectile dysfunction remedies. So it's vital to learn about the question. Viagra which is used to treat impotence and other states connected to erectile dysfunction. Last ten years varied articles were published about viagra commercial. Our article tell more about the symptoms of erectile disfunction and "viagra coupons". If you have any questions about "viagra coupon", check with your physician before taking the medicine. Orgasm troubles can usually indicate soundness problems in other area. And the pills are mostly considered very safe. Common side effects can include indigestion, but it is certainly more common when you take more than the amount prescribed. Follow directions for use on your recipe label.