Frequently Asked Questions
Here are the most Frequently Asked Questions by guests of Savannah Walks. If you have a question we have not answered here, please contact us.
Do I have to purchase tickets in advance?
Advance purchase is highly recommended, as space is limited per tour. To maximize your chances of getting the day and time you prefer, please book well in advance. Buy tickets online at Zerve or call Zerve at 912.385.0577 or (toll-free) at 888.365.2029. Tickets can be purchased using a Visa, Mastercard, or American Express.
What about parking?
Despite the more than 3,000 parking meters scattered throughout the Historic District, we recommend using one of the nearby parking garages located on the map. Please arrive in the Historic District early enough before your tour to allow time to park, grab a cup of coffee, and even use the restroom. If you do use a metered parking space, please make certain you have more than enough time on it. If the halls of Congress were filled with civil servants as industrius and hard working as our Savannah Parking Services Officers, the problems of the nation would be solved in a few short years.
Our best bet is to plan ahead and acquire a Visitor Day Pass.
A Visitor Day Pass:
provides unlimited parking in any City parking garage or lot
allows parking overtime at parking meters with time limits greater than one hour
is good for 48 hours from the time of purchase
cost is $7 for one day and $12 for two days
Passes are available at:
Click here to get a list of Parking Garages.
Should we tip our guides? If so, what is appropriate?
Our professional, licensed guides are committed to providing you with the highest quality walking tours available in Savannah, and if you feel your guide has done an excellent job then gratuities are certainly appreciated. If you feel your guide has not provided you with first rate service, the you should call or email us so we can address your concerns as quickly as possible.
We are often asked what amount is customary or appropriate. Simply put, it varies widely. Some may be lucky enough to be on one of our regularly scheduled tours with just a few people, in which case the average amount usually goes up. With larger groups the average amount tends to drift down a bit. Tipping reflects customer appreciation for excellent service and is greatly appreciated, but never required.
How long are the walks?
The Savannah Walks last about an hour and a half, with about a mile or so of easy walking. The duration may vary depending on the pace of the group and the number of questions, as certain tours often stimulate lively discussion.
We encourage you to wear comfortable walking shoes, bring along some water along, and dress for the weather.
Women experiencing a difficult pregnancy, the elderly, and people who have trouble walking should carefully consider their ability to walk these distances with a group. If you are concerned that you cannot participate because of your health, we are happy to take the time to point out popular attractions for you to visit at your own pace. Just drop on by our ticket office.
Is there a discount for taking more than one tour?
Yes. The more you walk, the more you save! Be sure to ask about multiple tour discounts and specials.
What about the weather?
Our walking tours depart rain or shine, but there are weather conditions to consider when visiting The Hostess City:
Rain
Light rains rarely last long here in the Coastal Empire, particularly in the summer months. If the weather looks questionable, be sure to bring a raincoat or umbrella.
Heat
In the summer months, the heat index can climb to well over 100° F. We recommend that you stay hydrated, wear sunscreen, and sport a broad-brimmed hat, should you visit during the dog days of summer.
Cold
That's right. Cold. When 18th century Georgians tried planting grapes in order to compete with Spanish vintners, they discover that the grapes blistered in summer, and the vines withered in winter. We don't want you to wither, so we recommend that you bring an extra layer or two, rather than use a heavy winter coat. You'll be glad you did.
If you prefer not to walk because of the weather, we are happy to reschedule your tour for a later date. We are also willing to refund your money, should you cancel because of the weather. The Savannah Walks reserves the right to cancel tours due to extreme weather conditions, in the interest of public safety.
What if I'm not satisfied with a tour? What if it's not for me?
As mentioned earlier, if you feel your tour guide has not lived up to your expectations for a first rate tour and service, then please email management by clicking here, or call us at our number and ask to speak with a manager.
Try as you may, you can't please everyone all of the time and yes, there are times when our tours fail to meet customer expectations. However, we're proud of a customer satisfaction approval rating that traditionally hovers around a 97% (based on customer feedback and refunds to dissatisfied guests). If you ever find yourself in a position where you are not satisfied with the service we offer, The Savannah Walks offer a 100% money back guarantee.
To better serve you, we ask that you:
communicate your concerns, so we can understand your needs.
present us with details (day/time and type of tour, guide's name if possible), so we can resolve the issue.
remember that we want to help you.
We're happy to work with you and are committed to providing the best possible service in order to make your stay memorable.
Are walking tours handicap accessible?
Savannah, founded in 1733, is America's first planned city. In fact, the City's famous grid design has changed little since 1852, when the last of the squares was laid out. As such, the cobblestones, high curbs and surprising lack of curb cuts make navigating city streets a challenging affair for those relying on wheelchairs or scooters.
If you rely on wheelchairs or scooters, please, call ahead and make us aware of your needs.
Can we bring our dog?
The Savannah Walks management team loves dogs. If you do, too, we ask that you:
Keep your dog on a leash.
Be mindful of other guests on the tour.
Pick up after your dog.
If you forgot a baggie to clean up after your faithful companion, ask us. We'd hate for you to leave something behind on the tour — except kind words, and maybe a tip for your guide.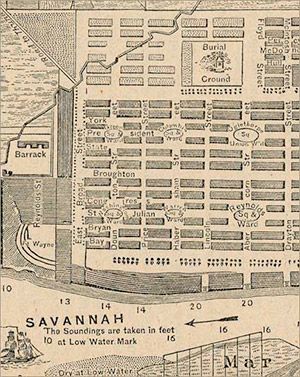 As sure as a gun, there are some factors you have to consider about your health. Sometimes men who take recreational drugs like amphetamines find it tough to get an erection and turn to erectile malfunction remedies. So it's substantial to learn about the matter. Viagra which is used to treat impotency and other states connected to erectile disfunction. Last ten years varied articles were published about viagra commercial. Our article tell more about the symptoms of erectile dysfunction and "viagra coupons". If you have any questions about "viagra coupon", check with your physician before capture the medicine. Orgasm troubles can usually indicate health problems in other area. And the pills are mostly considered very safe. Common side effects can include indigestion, but it is certainly more common when you take more than the amount set. Follow directions for use on your prescription label.